A field trip to the Nicolaou Family Apiary where we learned from Dave Nicolaou and Keri-Anne Esch of Hunnabees Honey & Co. Find out more about Hunnabees Honey & Co. at hunnabees.com.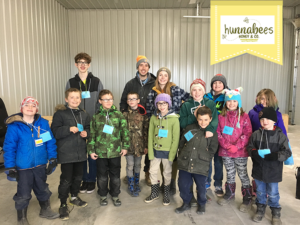 Our visit to Kawartha Lakes Honey where we met with beekeeper/owner Jerry Jerrard. He gave us a tour of his apiary and helped us inspect one of his hives. Find out more about Jerry and his apiary here: ontariofresh.ca/profile/kawartha-lakes-honey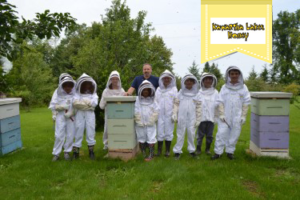 We were guests of the Peterborough Regional Farmers Market (www.ptboregionalfarmersmarket.org) where we  demonstrated honey extraction.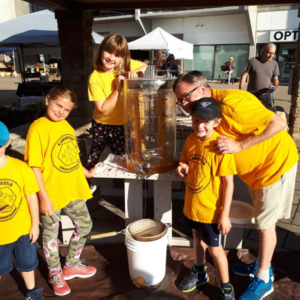 Kawartha Jr Beekeepers were guests of Peterborough Greenup's Open Hive event at Liftlock Community Garden. We demonstrated a hive inspection for family, friends and guests. Learn more about Open Hive events at: greenup.on.ca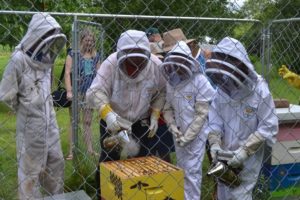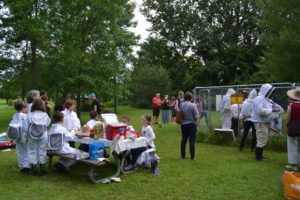 A lesson on pollination with Susan Chan, a beekeeper and biologist.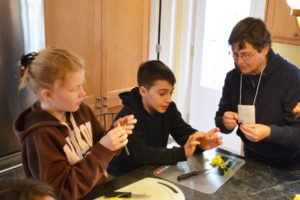 Our workshop on candlemaking with beekeeper Brian Hamlin.